Op 4 juni 2021 kwam het nieuwe album uit van Crowded House. De band bestaat nu voornamelijk uit de familie Finn (vader Neil en zoons Liam en Elroy). Daarnaast de vertrouwde gezichten van Nick Seymour en Mitchell Froom.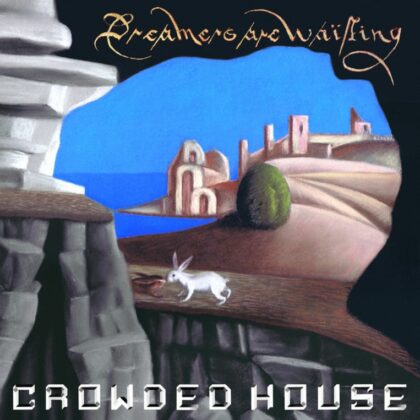 Wat staat er op het album?
Bad Times Good 

(3:41)

Playing with Fire 

(3:27)

To the Island 

(3:59)

Sweet Tooth 

(3:12)

Whatever You Want 

(3:22)

Show Me the Way 

(3:43)

Goodnight Everyone 

(3:30)

Too Good for This World 

(3:39)

Start of Something 

(3:20)

Real Life Woman 

(3:48)

Love Isn't Hard at All 

(3:02)

Deeper Down 

(3:10)
totale tijdsduur: 41:53
Ik vind het altijd lastig om meteen een oordeel te geven over een nieuw album. Soms moet een album 'grow on you'. Dat is met Dreamers are waiting wat mij betreft ook het geval. Neil Finn is goed bij stem. Ik vind het een typisch Crowded House / Finn product. Het klinkt bekend, maar nog niet zo bekend dat alles voorspelbaar is.
Dit is ook het een van de eerste albums die ik niet fysiek bezit. Dat is gek en ik mis het. Het vasthouden van een album en het bekijken van het artwork is fijn. Dat geldt ook voor een CD, waar dat ook fijn is maar dat haalt het niet bij een LP. De muziek alleen online beluisteren haalt het overigens ook niet bij de fysieke beleving van een plaat opzetten. Het artwork moet ik dus ook digitaal beoordelen. Ik vind het niet heel spannend en ik vind andere albums van Crowded House en consorten zeker mooier. Maar slecht is het ook niet, al heb ik wel een beetje moeite met de belettering van het geheel. Echt niet mijn smaak…
Skip back to main navigation